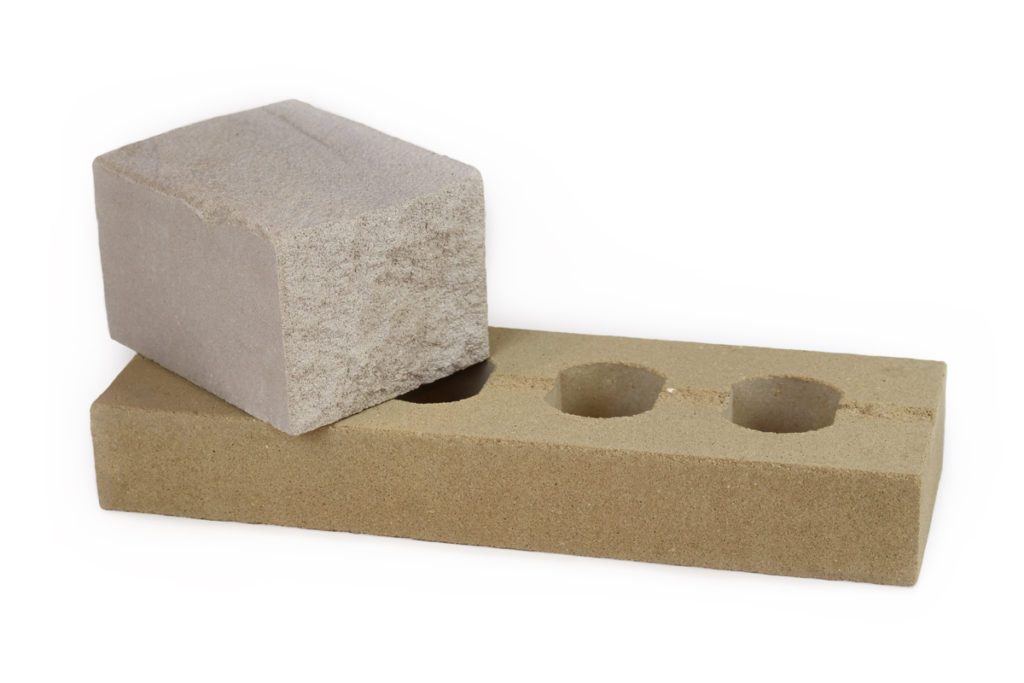 Introducing: IVORY and ECRU
If you have been searching for new, innovative masonry colors — search no more. Saturn Materials is creating new colors all the time and we are excited to introduce two brand new colors!
Come to the light side
After creating the deep, dark color of Charcoal, we shifted to the lighter side of the color spectrum and conceived Ivory and Ecru. Your next masonry project will shine like a beacon of light with these unique shades.
Ivory
The raw-edged brick shown above is our revolutionary shade of Ivory. If you're thinking you haven't seen this light of a brick color before, than you would be right. These are not painted bricks. All of our colors are created with pigment that permeates the entire brick to the core and we have sawed our ivory brick in half to show you just that.
Ecru
The roman cored brick shown above is our warm, natural shade of Ecru. This appealing color is perfect for your next masonry project, big or small.