Saturn Materials has been so busy recently that it has been hard to keep up with everything. This post will help us and you stay up-to-date on all the new, exciting things Saturn has gotten the chance to be a part of.
Introducing the Guardian Line…
Saturn Materials' Guardian Product Line eclipses ASTM strength and compression standards, the non-fading colors are stringently tested to ensure your brand colors stay protected, and manufactured using an eco-friendly process that only expels water vapor! Click HERE to learn about how this product line can make your next project strong and looking stunning while also reducing your company's carbon footprint.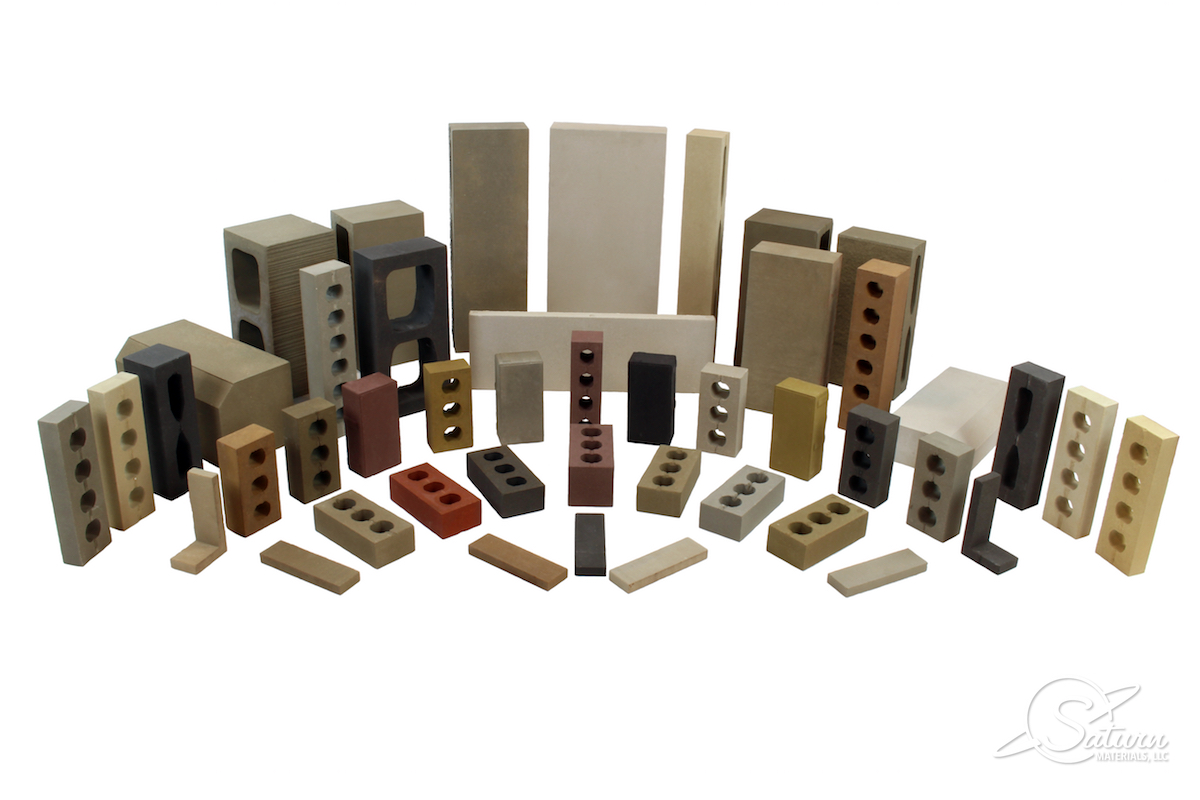 Mississippi State University School of Architecture
It was a pleasure to have a group of students from the Mississippi State University School of Architecture at Saturn Materials, LLC. We're so thankful we have other young architects interested in learning how to bring their projects to life in more eco-friendly ways!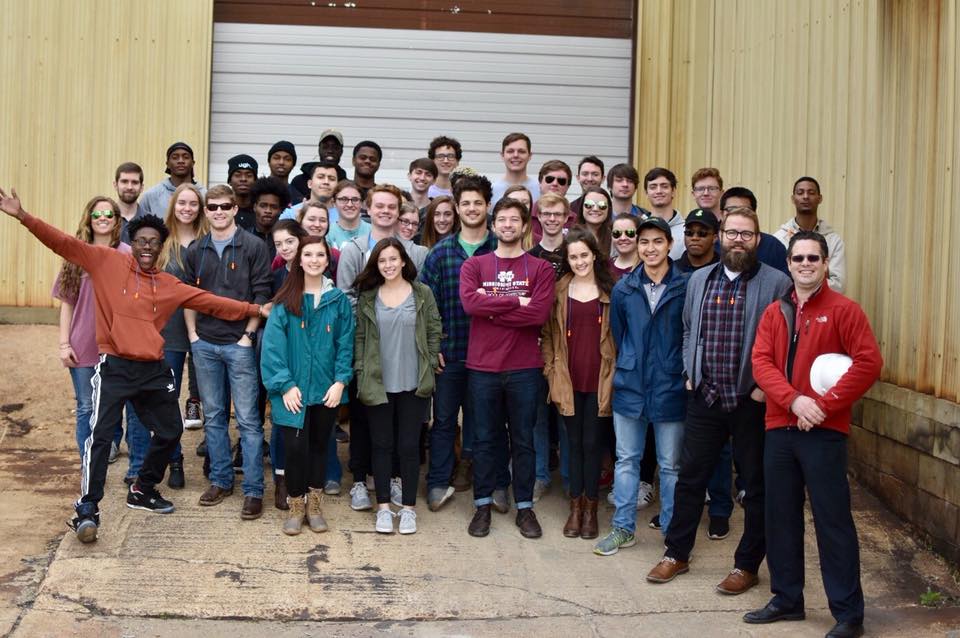 Mississippi State Baseball Stadium
The new entryway to the MSU Dudy Noble Field is looking BETTER than ever after the Saturn Materials! It truly is an honor to be a part of this amazing stadium that holds over 40+ years of baseball history.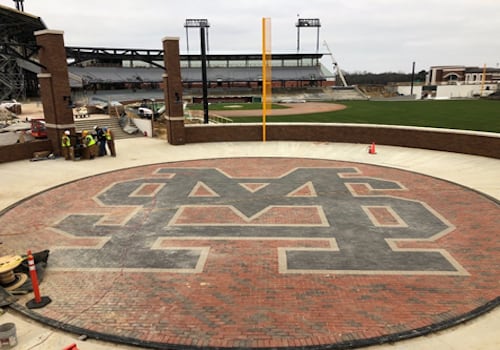 Brandon Amphitheater
It is a special honor to have our products be used in the construction of the Brandon Amphitheater. We can't wait for it to be finished in April.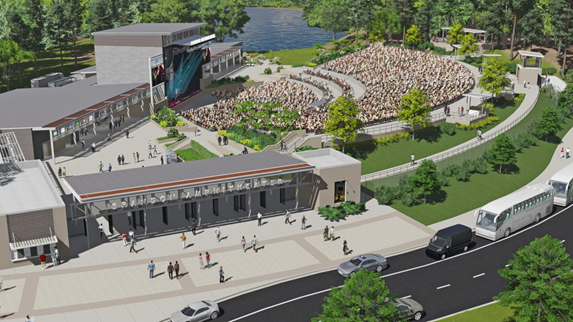 ICON Expo 2018
A special thanks to SMART dynamics of masonry for featuring us on the flyer at the #iconexpo2018. We're excited to see everyone at the 100th anniversary of National Concrete Masonry Association in Chicago.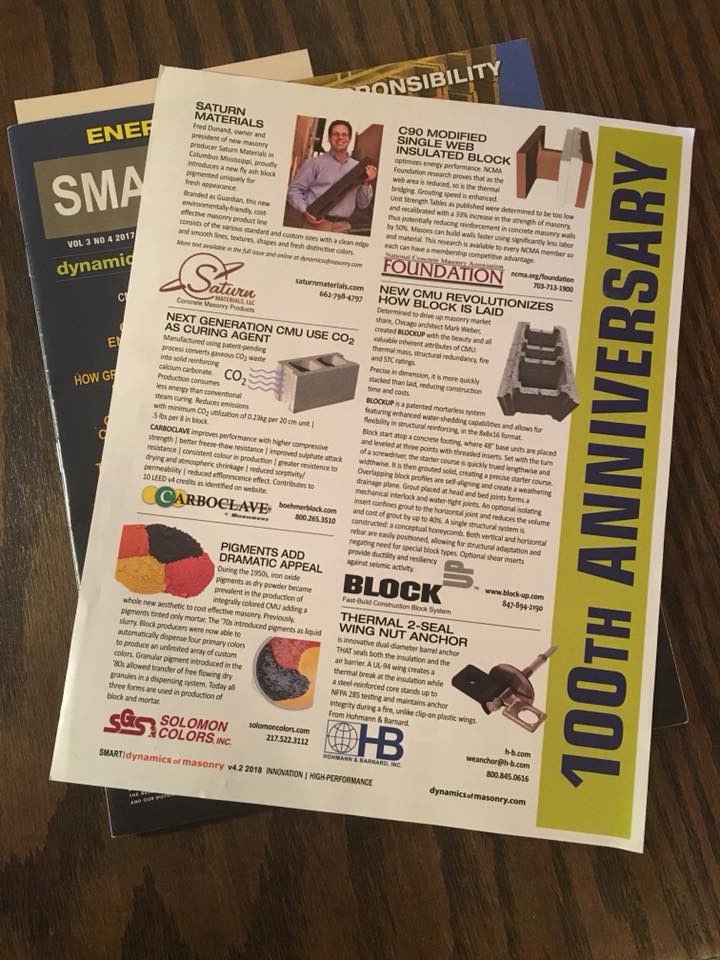 Smart Dynamics of Masonry Magazine
Check out our article in the latest issue of SMART Dynamics of Masonry. We're so honored to be featured in this outstanding magazine. Check out the article here.