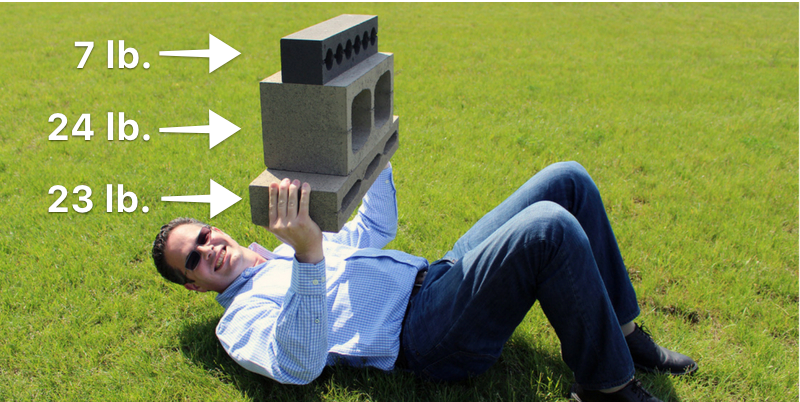 Whoa! Is Fred going to be in the next Marvel movie or is something else going on here…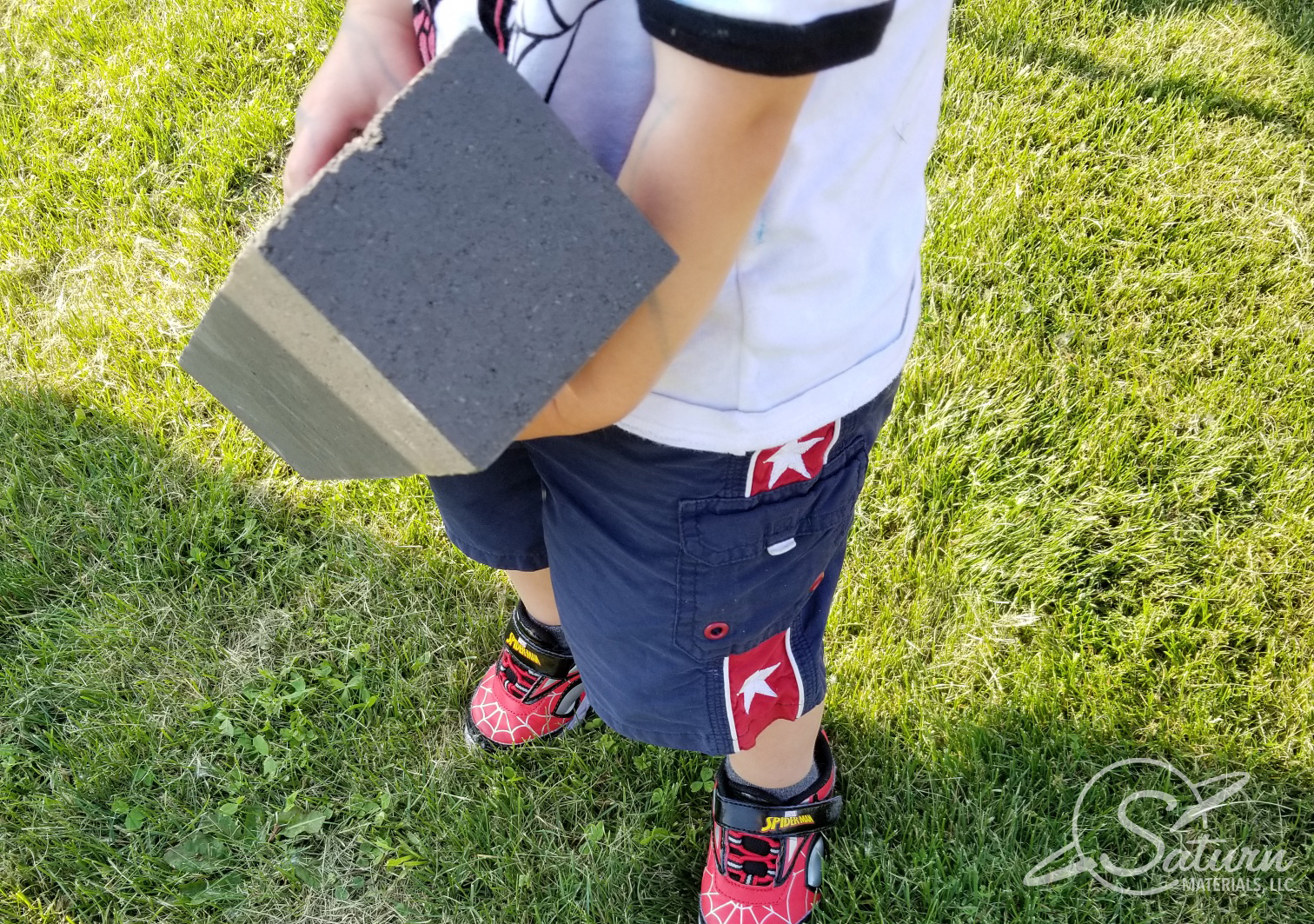 Wait one second, is that 2-year-old holding a huge Monarch Cored Brick?! Hmmm… There is definitely something going on here.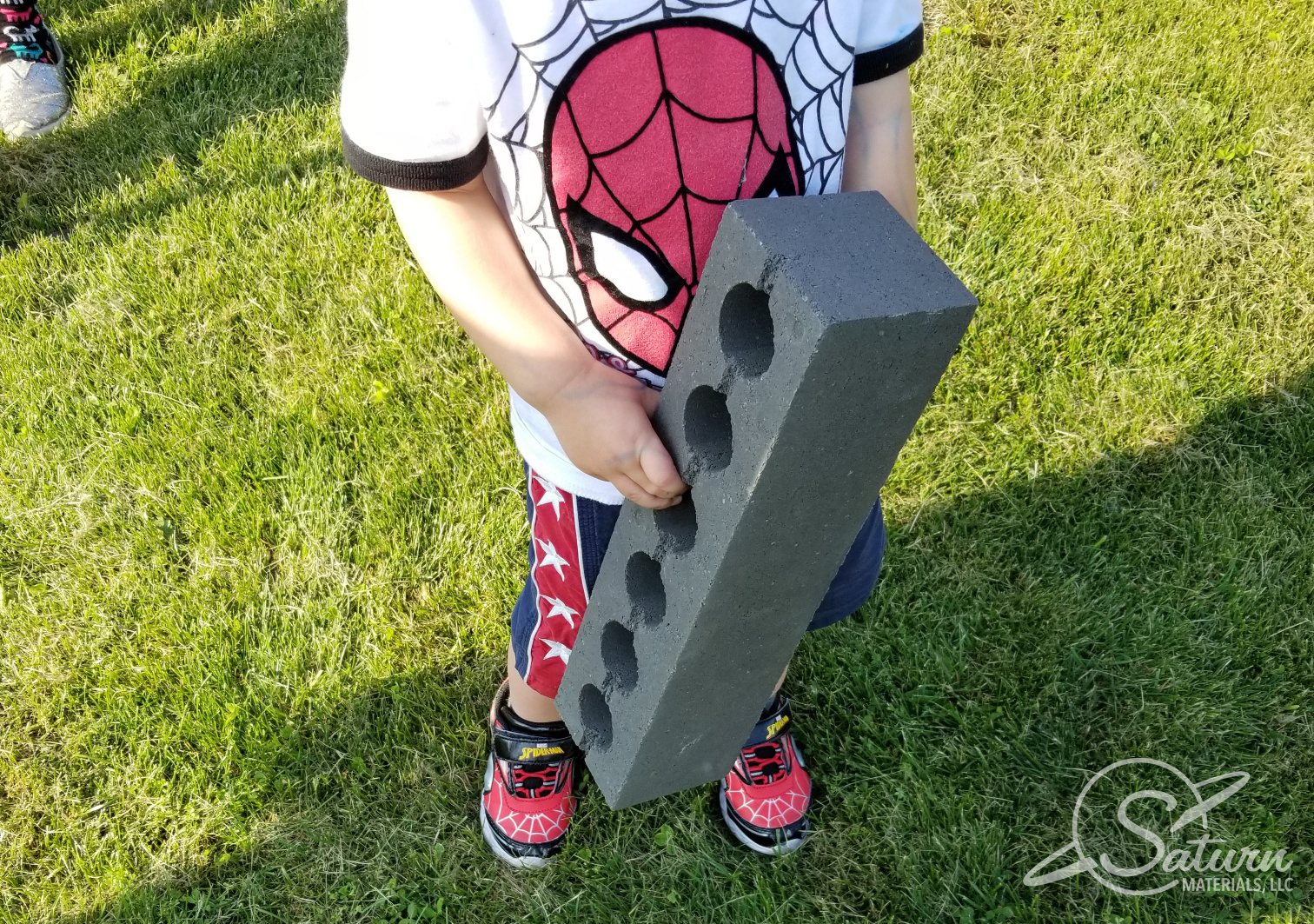 Looks like Saturn Materials is coming out with yet another masonry sequel: "Ultralight." After it surpasses ASTM standards, you'll get a get a chance to see that strength and weight is NOT always connected.