CAPABILITIES/SERVICES
AUTOMATION
The Saturn Material's manufacturing facility operates as a fully automated system utilizing cutting edge technology. With this system in place, we're able to reduce handling, protect the product and deliver the specific requirements of Saturn's unique products with timely throughput.
PROCESS WE USE
The manufacturing process for the typical clay masonry product is significantly different from creating a fly ash and cement masonry product. That is why we've developed a manufacturing process to mix, cast, and cure material specifically for the design of our masonry products.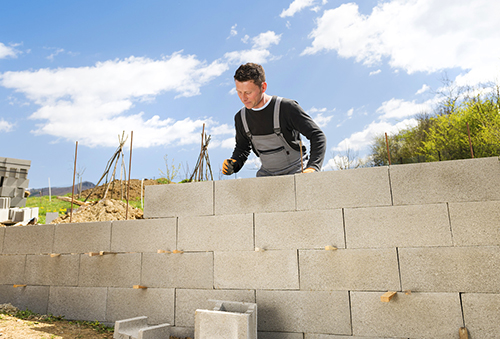 Before beginning, the mixer is modified for proper dispensing and mixing of the materials to be used.
Next, forming components are constructed to handle the material in its various states in order to properly mold the masonry products.
Lastly, curing is strategically designed to allow for proper strength development in a rapid manner.